Stop by or call us anytime
Feel free to stop by or give us a call. Need a disc repaired? We offer a disc repair service for only $2 a disc. We will to the best of our ability repair your game, cd, or dvd in our highly efficient (and very expensive) disc resurfacer and if we feel it is beyond repair, we will not charge you.
Video Trader, Heath Ohio
1040 Idlewilde Ave
Newark, OH 43055
740-349-7271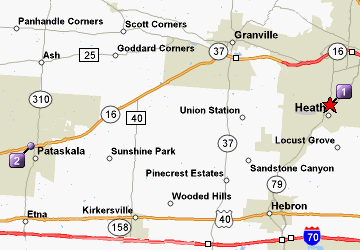 Thank You
For your support, and for visiting. Support your local video game store, better for you, better for the community.